Dave Hopkins:  Formative experience: Lived and worked for some twelve years in India, mostly at the Sri Aurobindo Ashram in Pondicherry. Education: BA in South Asian Studies at the University of Wisconsin at Madison. 

Dave, born into a family of builders, has a good eye for construction details and structure, and for the features of a site. He has built his own house (as general contractor) and barn, with all kinds of green features, including photovoltaic panels, double walls, and composting toilets. He is a licensed real estate broker. 


Dave lives on a small farm in Buckland with his partner Joanie, two Scottish terriers and a farm collie, four Coopworth sheep, and ten heritage-breed chickens.
EcoRealty was started by Dave in the summer of 1999.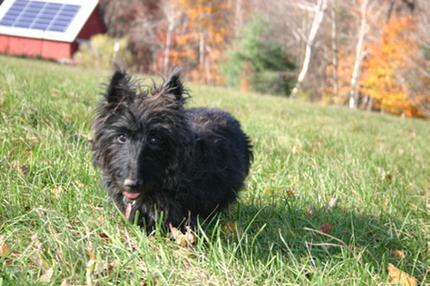 Affiliations
NOFA (Northeast Organic Farmers Association)

Grow Food Northampton

CISA (Community Involved in Sustaining Agriculture)

Northeast Sustainable Energy Association (NESEA)

Realtor Association of the Pioneer Valley

Massachusetts Association of Realtors
Donations (2012)
Kestrel Land Trust (Amherst)

Grow Food Northampton

Franklin Land Trust

CISA (Community Involved in Sustaining Agriculture)

Weston A. Price Foundation (for Wise Traditions in Food, Farming, and the Healing Arts)

Broad Brook Coalition (Florence)

NOFA (Northeast Organic Farmers Association, Massachusetts chapter)

Red Gate Farm (educational farm in Buckland, MA)

Amherst Survival Center

Hilltown Churches Food Pantry